Affiliate marketing is an advertising method that a company/ brand/ individual /retailer (Merchant) pays commissions to the affiliates/publishers for sending traffic/sales to their sites. You will easily understand seeing the pictures below.
Ways of Affiliate Marketing
Pay Per Sale: Affiliates get paid for every sale that's generated through their affiliate links.
Pay Per Click (PPC): A marketing method in which an advertiser pays a fee for the number of clicks on their ads. Affiliates use this method as an advertiser to send traffic to the merchant's website through their affiliate link. The affiliate gets paid each time the merchant acquires a lead, (eg. subscribing to an email list or filling a contact form).
Pay Per Install: The affiliates get paid when any user installs an app or software through the affiliate link.
The merchant can launch the affiliate program with one or two or all of the above payouts.
Tips to launch your program
The first step is to choose the products, and always choose the high AOV (Average Order Value) products that provide value to the customers.
Create an optimized product landing page to drive conversions.
Decide which affiliate platform/app/ affiliate network will be the best. For Example; ShareASale, CJ Affiliate, Avantlink, iDevAffiliate, WPaffiliatepro, etc.
Choose commission structure.
To make sure everything is alright before launching, do a test.
After launching the program, it comes to the affiliates recruitment and management you need an expert Affiliate Manager like "Me" 🙂
There are many ways to recruit affiliates- social media, Google search, blog listing sites, similar web, etc. The most important thing is the keyword. For example; if your brand is a fashion-clothing brand, the keywords can be – top fashion designers/blogs, trending fashion bloggers, tips to buy the latest fashion wear, etc. Think about who can be your promoters and how to find them… the ways will come to your mind.
How do you calculate KPI (Key Performance Indicator)?
KPI is the overall performance of your affiliate program. You must pay attention to KPI to successfully run the affiliate program. The metrics to calculate it are as below.
Clicks – the total number of clicks through the affiliate links.
The number of leads/ CTR: the total number of users who visit your website through the affiliate links.
No. of sales/ revenue generated by the affiliates – the total amount of affiliates' sales.
Conversion rate (CVR) – the percentage of the number of affiliate sales divided by the total number of visitors (Eg. No. of sales/number of leadsx100 = CVR)
Top Affiliates: the affiliates who are sending the highest traffic. This is the most important thing we must focus on.. Without the top affiliates, it's impossible to run a successful affiliate program.
We must communicate with the top affiliates regularly to improve the things which make the program weaker, listen to them, provide what materials they need, and pay incentives for higher performance. Due to the lack of promo materials such as coupons, giveaways, product samples, etc. that are requested by the top affiliates when any festive season comes, the affiliate program can be down. And, not paying commissions on time also can bring it down. It happened to me… So, we must be alert.
MY WORK EXPERIENCE AS AN AFFILIATE PROGRAM MANAGER
I started my career in the Affiliates Department in 2011 with AffiliRed and in 2014 I became an Affiliate Manager handling a team of 6 employees.
However, as a freelancer, on the top freelancing platform "UpWork", I started running affiliate programs successfully in 2017.
I have worked for many brands and run their affiliate programs successfully because of my positive attitude and patience with the affiliates. Sometimes, on Upwork, companies ask us to describe similar projects we did recently but the answer is simply "All the tasks in affiliate programs are the same such as recruiting, sending newsletters, pitching promo materials, replying to emails, researching competitors, etc. All the methods of running affiliate programs are the same but the way we work is the way to success. Potential affiliates are always of high thinking. We must be proactive with them. Some brands that I worked on are given below.
It is an eCommerce site that sells Men's accessories. It was a new brand when I worked for it. I loved the web design and its quality products. Its affiliate program was launched at ShareASale from the scratch. I created banners with the CEO's guide, created the product feed and text links, keywords, descriptions, commission structures, etc… The CEO provided all those I required. In 3 days, I set up everything and did the test sale successfully.
So, I started working on recruiting potential affiliates and in just 8 days, sales started and increased day by day. During the first month, it's hard to get sales as it takes time to research and recruit potential affiliates. After completely launching the program I started recruiting and I worked hard very much to get traffic from the affiliates. During the end of the month, I got the first sale and then 2, 3 4, a lot of sales a day now.
The affiliates wanted to promote the products which had the highest reviews, I did my best to provide them with deep-link product pages and biweekly I sent affiliate newsletters including the best-selling products. It saved their time and helped them a lot. The most important thing in affiliate marketing is to satisfy the top potential affiliates. Here is the screenshot.
I worked under an agency for these two companies. MLB sells at-home health test products and AN sells health care products. I did competitor analysis and recruited affiliates. I also used to upload text links, and banners, and send newsletters to the affiliates through CJ Affiliate and ShareASale. They became among the top health products selling websites.
These two are of one company. Marketer Magic (all-in-one software for entrepreneurs) and ZonBase (Amazon keyword research software) had a few sales. After I joined the company, the sales doubled in 15 days and increased monthly by 20%, and so on.
It is one of the top online booking visas worldwide. They hired me directly through email conversation (not from Upwork) in 2019. I worked under Susana who was Senior Manager in the Affiliates Department. I handled recruiting Indian affiliates, travelers, and health travel insurance companies. After 1 month, India was in the 3rd position that sent the highest traffic to the iVisa website. I left the company in February 2022 due to some personal reasons.
It is a CBD and Hemp brand. I saw very few sales in the first month. As I analyzed, affiliates were not satisfied with the product qualities. Eg. https://cbdoracle.com/picks/best-delta-8-carts/. I forwarded the affiliates' review to the product management team and they improved the product quality. After 2 months, I saw sales were increasing fast.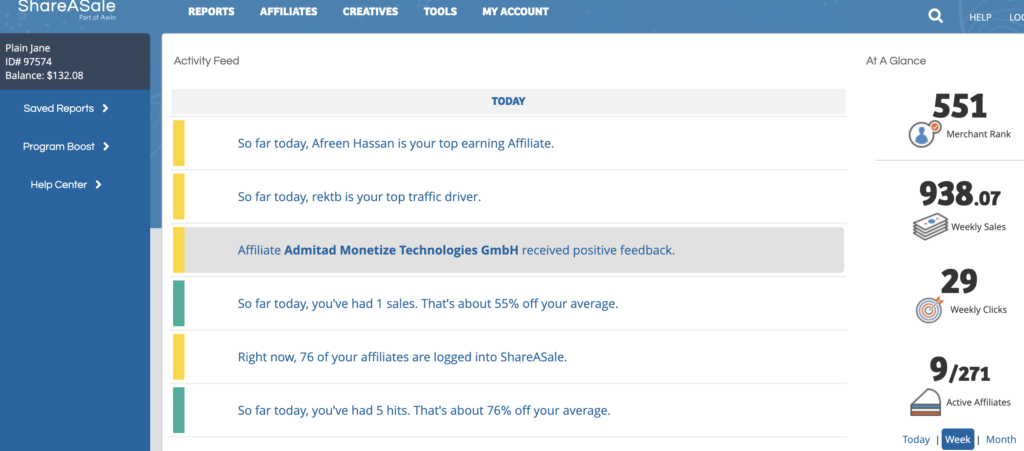 I have been working for this kratom company since 2020. During the first month itself, I saw a huge number of sales and now it's going very well. I now work only for 5 hours a week for this company. As I have recruited most of the potential ones, the CEO just wanted it to be managed. This is an American Kratom Association GMP Program qualified vendor.
Do you want to become an affiliate or are you already an affiliate marketer or are you just a beginner?
Are you willing to launch your affiliate program with me?
Kindly reach out to me at rita@fajare.com